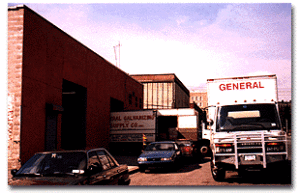 At General Galvanizing, our business is service, and you are our primary concern. We have built our 80 year old business on a foundation of meeting and satisfying the metal plating and finishing needs of a wide range of manufacturers, large and small. We meet the challenge of your specific plating and finishing problems with the combined strength of our staff's knowledge and state-of-the-art process and testing capabilities. Our computerized operation helps us maintain the level of efficiency that gives you the finest work at competitive prices.
In addition to tracking the progress of your project, computers assist with materials inventory control, and all other record keeping that keeps our business running smoothly for you. To further provide efficient service and assure smooth control over jobs, we maintain and supervise our own fleet of trucks. This service will provide prompt delivery and enable us to handle your largest shipments with ease.
Since 1930, we have been a family owned and operated business. General Galvanizing has been on the cutting edge of our industry offering services to military suppliers, precision manufacturers, electrical and plumbing suppliers as well as any industry with plating needs. Within our 50,000 square foot facility we offer a broad range of capabilities from rack plating, barrel plating and metal finishing. We offer daily pickup and delivery throughout New York metro area.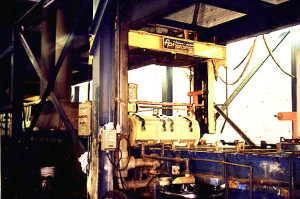 No matter what you need General Galvanizing  can meet that need with a quality product every time whether you are looking for plating in zinc, cadmium, nickel, or rust proofing and plating in black zinc, military specification gold, passivating, phosphating and tin we have the expertise to meet your needs. All of our work is electro galvanizing, not dipped, and due to the size of our facility we are able to accommodate pieces up to twelve feet in length. Why not trust your next job to the experts?
When you come to General Galvanizing you will find a wide variety of metal finishes in our facility. We are equipped for everything from sandblasting and burnishing to vibratory finishes and caustic etching plus we will also do deburning and irriditing, and if you need pickling, oiling or military specification finishes our facility is equipped to do that as well. Just let us know if you need your work done in aluminum, steel, stainless or copper. We will do our best to meet your needs.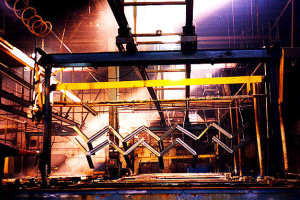 You may know about the quality metal finishes that General Galvanizing offers, but did you know about our large inventory of fasteners? We are a mill representative for various major hardware manufacturers and offer a large inventory of threaded rods in three, six, ten foot lengths, nuts, and bolts screws reverts, washers, and anything else you might need for anchoring and drilling into masonry. We offer fasteners in aluminum, brass and steel plus many new stock items.